DAS WELTKULTURERBE IN 2023!
The World-Cultural-Heritage
Consumer Statistics
-------- Weitergeleitete Nachricht --------
| | |
| --- | --- |
| Betreff: | Matter |
| Datum: | Mon, 27 Sep 2021 11:55:06 +0200 |
| Von: | Ursula Sabisch <nets_empress@gmx.net> |
| An: | distribution@mbc.net, info@dk-germany.de, cbramb@um.dk, kbh@dr.dk, epbrussels@europarl.europa.eu, contact_us@calchannel.com, pg.aitrang-ruderatshofen@bistum-augsburg.de, sur.amb.bru@online.be, bru@minbuza.nl |
The World-Cultural-Heritage
Federal Election 2021
Where are the Human .....

Values,..........maybe in the Consumer Statistics?
Date: Wed, 22 Sep 2021 12:39:35 +0200
From: Ursula Sabisch <ursula.sabisch@t-online.de>
To: internetpost@bundesregierung.de, beramb@um.dk, poststelle@bundesregierung.de-mail.de, pforte@erzbistum-hamburg.de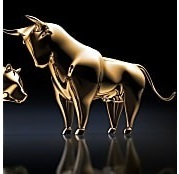 Ursula Empress Tel. 00 MMLCCXXXLLMOLMC
To the Federal State of Schleswig-Holstein

CO/ Kiel*
To the Federal Government Germany

Berlin /CO Worldwide *
Germany, Luebeck, 22 September 2021.
The German-language document you may find here!
Federal Election and Nomination and Introduction of the German Chancellor.
You should take a beating if you don't put a stop to the current party members and give these people a free hand!
Dear Ladies and Gentlemen, (Dear Readers)*,
You are welcome to put up people for the states and for the federal government, but please without any powers as decision makers.
As the designated chancellor, you will please call Mr Norbert Roettgen into responsibility and officially induct him into his difficult office by also officially including King Juergen, Luebeck, Gartenstraße.
All the other members of the Bundestag and the Federal Government will have to work their way through the various homepages of my person and get in line according to their intended positions or jobs.
These persons (and all others)* have caused more harm than good to the very sick people (worldwide)*, so the time available must be used wisely* by now pulling the cart out of the mud!
An end is now put to your heavy indebtedness to the national budget, which apparently knows no limits, which you ultimately wanted to pay off by exploiting the Earth!
Enough is now enough! __________
Ursula Sabisch
Empress
stars.empress.org
You still will all learn to pray!
HP: Possibly the document will have to be published in one of the precious homepages of my person!
* Expression improved and document slightly changed. *Worldwide!*